Deprecated
: Function create_function() is deprecated in
/home/progresmedia/public_html/wp-content/plugins/seo-ultimate/includes/jlfunctions/arr.php
on line
76
E-commerce Website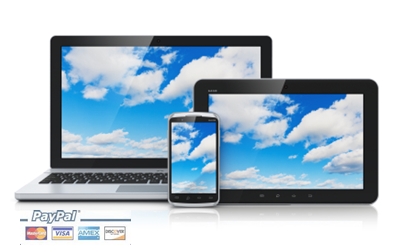 As more and more people are getting used to shop online, we have more and more popular online stores emerging in recent years. Some are selling on popular website while building up their own online store. Such is becoming a great passive income for many. Even companies are reducing rental by starting to sell online and opening fewer stores. They pump in more budget to drive online traffic to their website, through Google Ads, Social Media, Email Marketing and through direct word of mouth at store level. We understand the needs of today's market, which has helped us to design various ecommerce platforms, ecommerce design and more importantly, an affordable ecommerce that works. Together with a strong hosting support for today's ecommerce hosting demand we are able to make any online sales work for any company.
You can choose a basic ecommerce website, with a simple online shopping cart and an easy to use Content Management System or CMS in short, which will help you get the sales. This will be the most affordable option.
For those who would like to have a more comprehensive ecommerce website, such as those with customer database profiling, customer loyalty program or rewards system, coupon and discount function and more, below will be what you might be looking for. See the itemized functions which can be easily be available to you within a month's time if you engage us. We can go on a subscription plan (with ongoing support) or a one-time setup where you can manage on your own after completion.
Our Comprehensive Ecommerce Website Platform with Easy to Use Content Management System CMS
 Featured Functions Highlights:
Mobile Responsive Interface
Unlimited Pages with Category Structured
Product Filter, Reviews, Ratings and Related Product
Discount Coupon & Voucher Module
Gallery Module with Automatic Image Resizing and Multiple Images Uploading
Testimonial Module with User online self-submission and News Articles Module
Flashing Banners Module Defaulted
Customize content, styles and icons within the WYSIWYG Text Editor with Automatic Image
Resizing and Multiple Images Uploading
Multiple Payment Modes, Delivery and Tax Rates if needed
Search Engine Friendly + Google Rich Snippets
User Accounts Login and Transaction records
Simple Online Sales Reports by Weekly, Monthly and Yearly
 No Limitation of Products and Content via CMS Self-Management:
Unlimited Categories and Information pages
Unlimited Product
Unlimited Banner
Subscription plan comes with free hosting and free upgrade on each renewal.
If you are interested to find out more, please contact us today.